Wednesday, July 04, 2007
Team: Singapore Surf Anglerz
Cast: Azzahar, Azzahar GF & Yan
Date: 26 May 2007
Tide: 0.9m
Spot: Changi Jetty "Puaka"
Target: Small Game
Since it was raining cats and dogs for the past weeks and all of our fishing outing plans were halted, I decided to go on fishing even it's raining for as long I took care of my safety.
In the afternoon, went for a short fishing outing of four hours to the spot and only managed to land a 0.3kg plus minus puffer fish which i released it back unharmed after taking picture of it.
Feeling it wasn't enough to kill the fishing itch, I returned home, bathed and had my dinner and off to other spot for another small fishing outing.
This time i was rewarded with something else and at least i'm happy with it.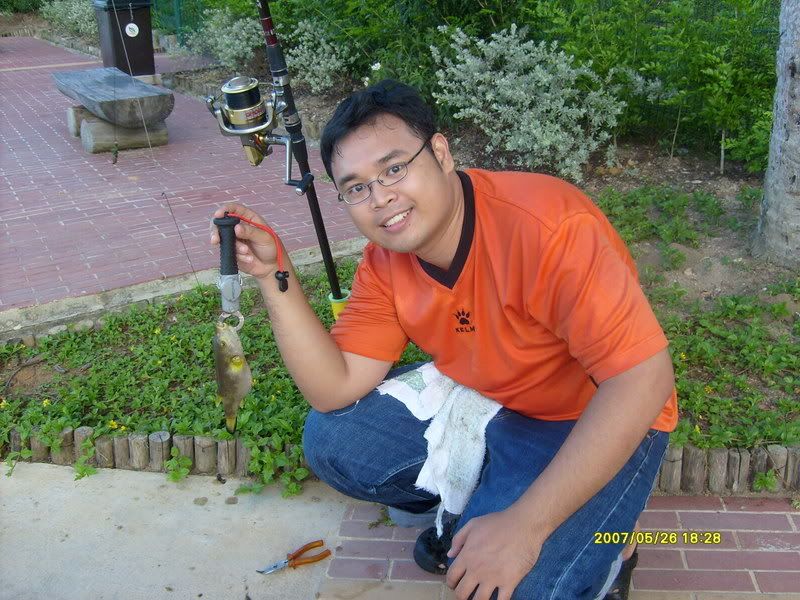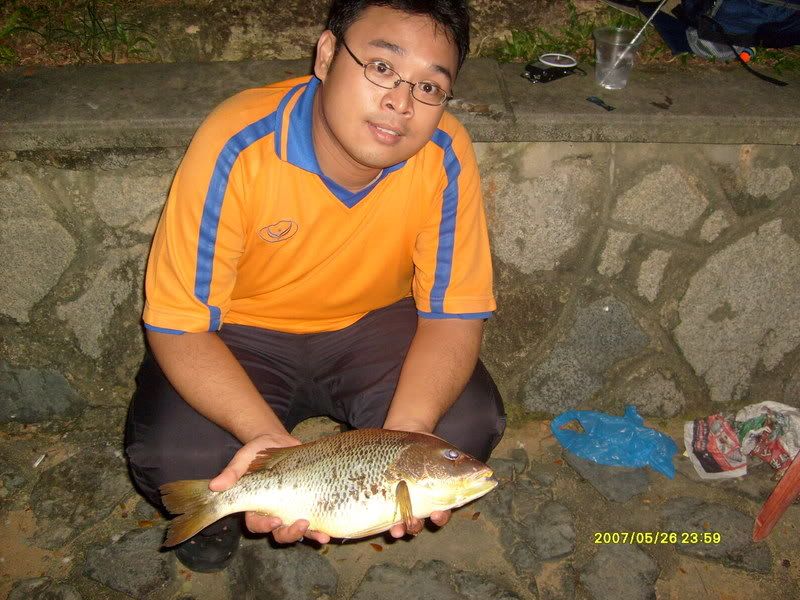 Gone Fishing...
5:39 PM