Wednesday, July 04, 2007
Team: Singapore Surf Anglerz
Cast: Azzahar, Yan, Saleh, Fadil & Sazali
Date: 03 July 2007
Tide: 2.5m
Spot: Bedok Jetty
Target: Big Game, Small Game, Floater
It was on Tuesday, when I was on MC as i had a headache in the morning. In the afternoon, Saleh called me that he's was at Bedok Jetty with the rest of the members fishing for fun. He asked if i am interested to come down and join them.
So i answered of course!!! Been itching and been a long time i have not fish together with the others. So i came down with no baits at all as the rest of the crew were arming themselves with 500grams of fresh prawns.
I arrived at 2.45pm, Saleh and Yan had already around 15 pcs of Tamban (Herring) as he said that it's been half and hour they arrived and caught the tambans. Saleh was fuming that he lost a respectable Ikan Sagai (Giant Trevally) when the fish survived by flipping back into the sea.
I then passed Saleh one of my killing antidote and within 3hrs, we have hit a total of 577 pieces of Tambans which have a combined weight of 9.2kg.
Later, I started fuming all over when my floater rig was dragged by a nice size Ikan Todak (local swordfish) or might be a big trevally species which took off with my live tamban as bait. Judging from the bent of my rod and drag setting, I knew it should be bigger than 3kg because my line was peeling out very fast. I tried to hold the rod but can't as the pull was strong enough that I could not remove the rod from the holder.
What a day!!!!
Anyway, enjoy looking at the photos.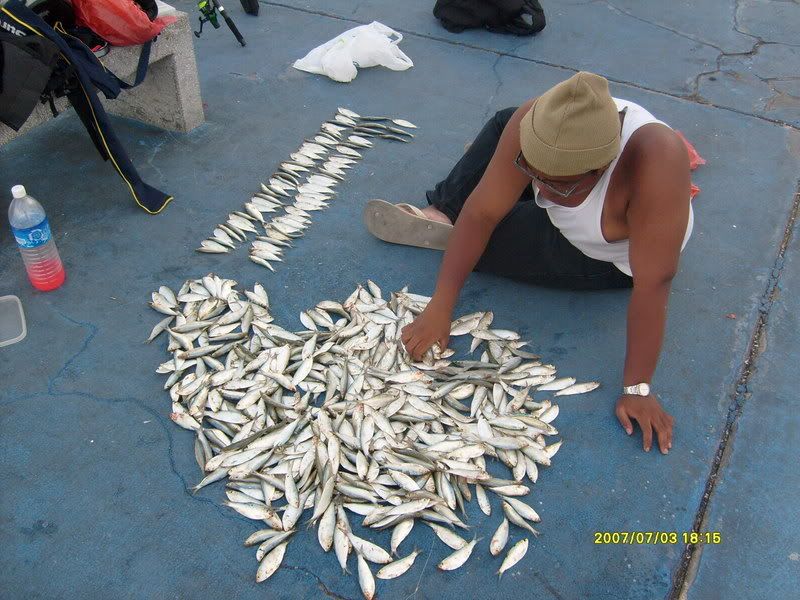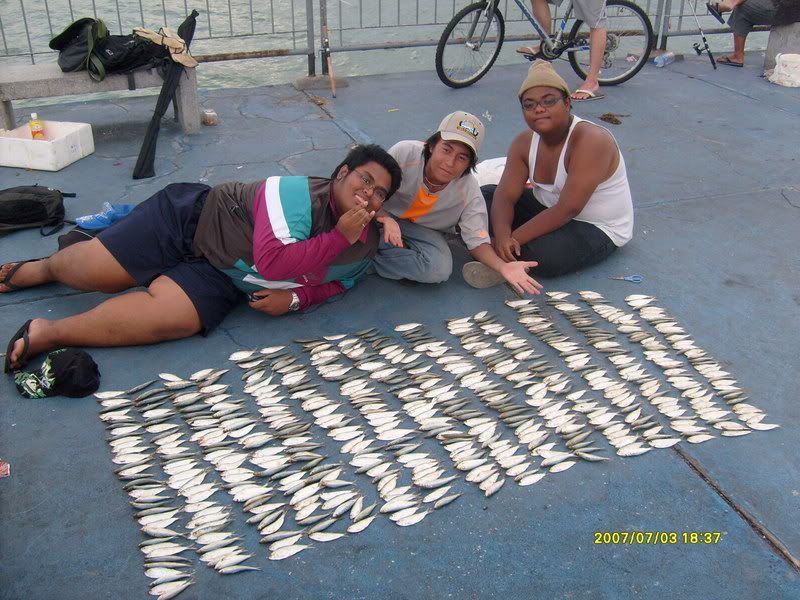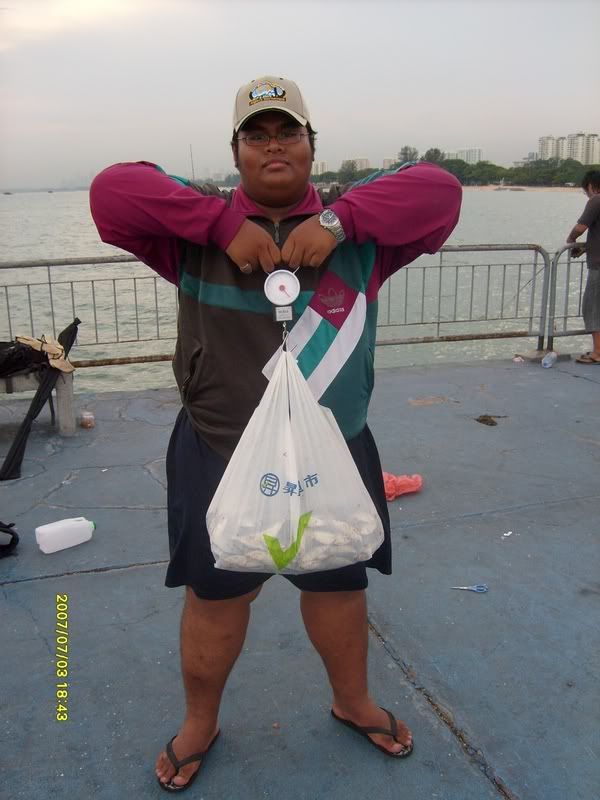 Gone Fishing...
6:09 PM