Sunday, August 05, 2007
Team: Singapore Surf Anglerz
Cast: Azzahar, Azzahar GF, Saleh, Yan, Sazali & newest member; Asyiq & Raimi,
Date: 17 August 2007
Tide: 2.8m
Spot: Changi CP6
Target: Small Game & Big Game
Birthday boy Saleh turns a year older today. My girlfriend decides to give him a mini barbeque. Brought marinated chicken wings, crabsticks, sausages, egg sandwiches and curry puff for the mini barbeque.
Reach spot at 5pm and started to prepare all necessary things for the mini barbeque. Started fishing and started to hit fish after fish at night.
My younger brother came with his buddy at night and spend a few hours chatting up with the rest of the members before dashed off to Plaza Singapura for a 2am movie.
Special catch of the night was my two blue-spotted stingrays and Yan landing flower crab hooked to its mouth.
Birthday boy wasn't as lucky enough as his rod was sent to Gary's Tackle Shop for a change of four guide ring and was not ready in time due to some problems to the thread binding machine.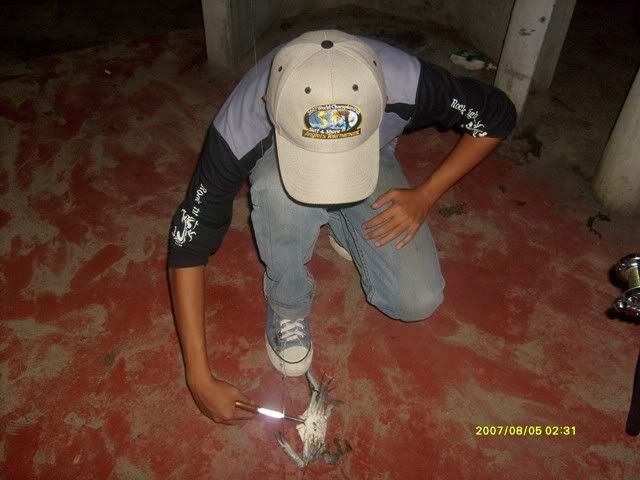 Gone Fishing...
3:32 PM