Saturday, August 11, 2007
Team: Singapore Surf Anglerz
Cast: Azzahar, Saleh, Yan, Sazali Asyiq & Raimi
Date: 10 August 2007
Tide: 2.6m
Spot: Changi CP6
Target: Small Game
Today's fishing was only meant for some fun fishing outing with the rest of the members after fishing seriously the whole week at the interval of one day rest and the next day fish.
The sea was very choppy followed by strong wind. Fish was not biting much to what we have expected.
But special catch again by Yan, a flower crab again being hooked up on his hook. The third flower crab in three straight outings! Congratulation bro, you are hereby being known as the Flower Crab surf fishing angler. Hehehe.
Also not to forget the consecutive 4th stingray in three outings. Each ray caught was getting bigger in size in each outing. So i hereby call on the mother and father ray to come and challenged us. We are ready for the challenged.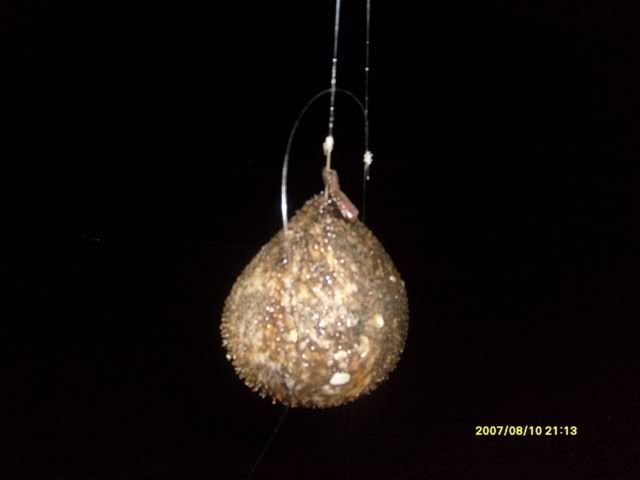 Gone Fishing...
4:02 PM