Wednesday, September 05, 2007
Team: Singapore Surf Anglerz
Cast: Azzahar, Azzahar GF, Yan, Sazali, Saleh, Asyiq & Wak Ace
Date: 04 Sept 2007
Tide: 2.6m
Spot: Changi CP6
Target: Small Game & Big Game
After having a good outing last week, the team decided to come down for small fishing session while dicussing a new planning for the upcoming outing on this coming Saturday just before the Muslim fasting month starts next week.
After fishing, having a dinner at the Changi Village, Saleh as usual, cracking new jokes for the team till we laugh to our hearts content.
Anyway, small CR which all were catch and released except Asyiq first virgin catch which is the small stingray and the crab which he wants to bring it home and taste the fish which he had caught.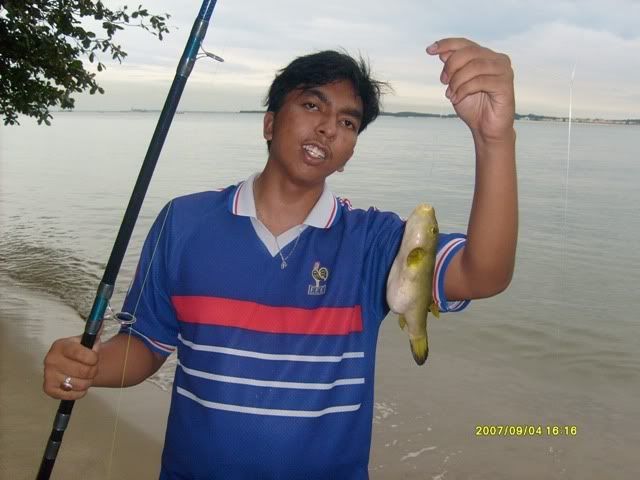 Gone Fishing...
1:28 PM