Tuesday, September 18, 2007
Team: Singapore Surf Anglerz
Cast: Azzahar & Azzahar GF
Date: 17 Sept 2007
Tide: 2.3m
Spot: Changi "ABCDEFGHIJKLMNOPQRSTUVWXYZ"
Target: Prawn
It was only after the break fast dinner at my girlfriend's place when i was thinking of going netcasting for a short exercise since i have not exercise for quite some time.
Returned home, changed, took my netcast, took my girlfriend and off we go to the spot for a short exercise. Reach spot at 9pm sharp and started to netcast.
Water condition weren't as good as the few nights earlier as i could smell chlorine from the water as if the area which i was netcasting was like swimming pool.
Catches too weren't good till my last cast at around midnight before deciding to stop and returned home as i have not stopped for a break since i started earlier.
Flower crab with solid egg man!!!
Enjoy the pictures.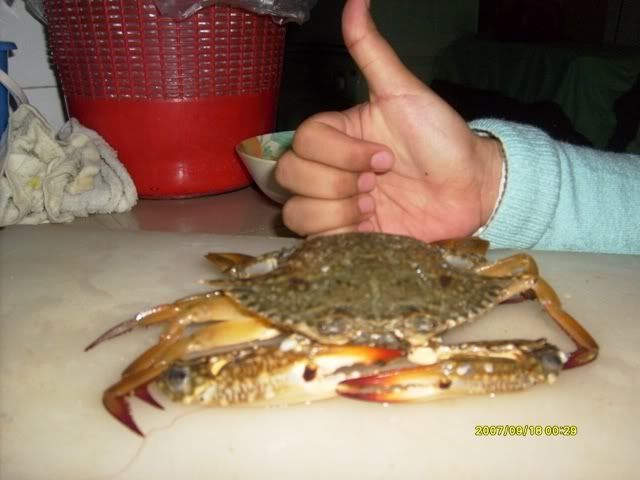 Gone Fishing...
2:50 AM