Wednesday, September 05, 2007
Team: Singapore Surf Anglerz & Eastcorez Surfanglerz
Cast: Yan, Sazali, Saleh, Raimi, Wak Ace & Man Cisco (Man Kerapu)
Date: 01 Sept 2007
Tide: 2.8m
Spot: Changi CP6
Target: Small Game & Big Game
This outing CR is one of the best outing CR for the team as it was a fishing cum a big birthday with standard barbeque outing. The host of the barbeque party was none other than our new member in the Singapore Surf Anglers, birthday boy Wak Ace. Happy Birthday bro.
The rest of the team could not attend as Azzahar was away to Malaysia for a short holiday, Asyiq (Mat Kahak) and the rest of the team was away for their personal family outings.
It was such a waste that the rest of the team member was not around to witness Sazali reeling in a 3.5kg Tembam Pipi by the beach! Sazali then smsed Azzahar who was in Malaysia about the CR and the latter was shocked about the Sazali catch.
Congratulations to the Singapore Surf Anglerz especially Sazali.
Enjoy the pictures.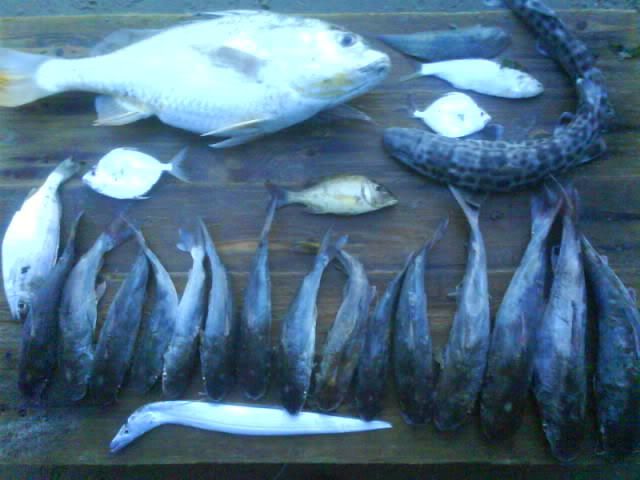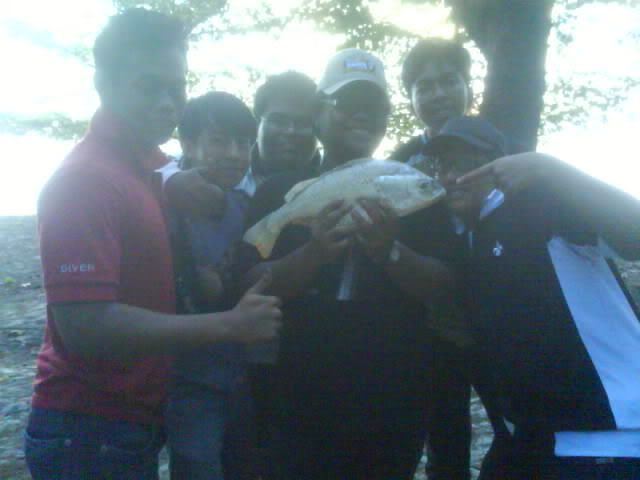 Gone Fishing...
1:10 PM