Tuesday, December 11, 2007
Team: Singapore Surf Anglerz
Cast: Azzahar, Shedinja, Saleh, Yan & Wak Ace
Date: 09 Dec 2007
Tide: 2.8m
Spot: Changi CP 6
Target: Small Game & Big Game
December are one of the wettest months in Singapore but that doesn't stop Singapore Surf Anglerz team members from fishing.
The team met at usual spots at around four in the afternoon for an overnight outing. Rods, reels were setup and each of the individuals started pre-test fine tuning cum training cast using from Unitech to OTG to Pendulum technique before putting up the rigs.
Canvas sheets was put up to shield us from the cold night and I started to cast the first bait at 7pm sharp which were then followed by the others. I brought up the first fish which were followed by Yan, Saleh, Shedinja & Wak Ace.
Just like what we have expected, the temperature at night was so cold that some of the members were shivering.
Anyway enjoy the photos.
Azzahar - 2 x Duri
Saleh - 3 x Duri
Wak Ace - 1 x Unknown Bream / ACK species
Shedinja - 2 x Duri (Not in picture as it was brought home by his uncle)
Yan - 6 x Duri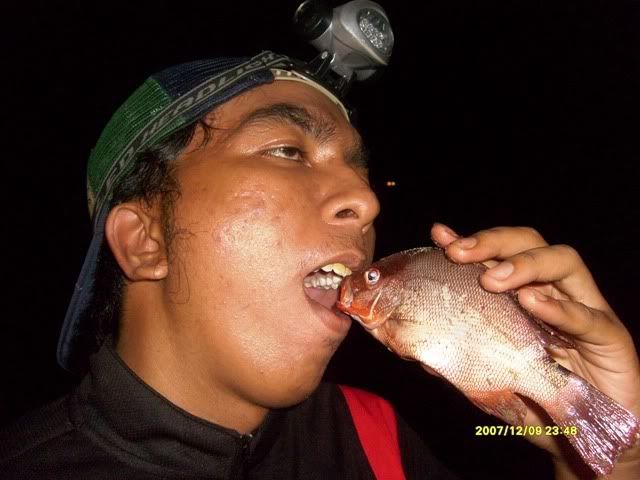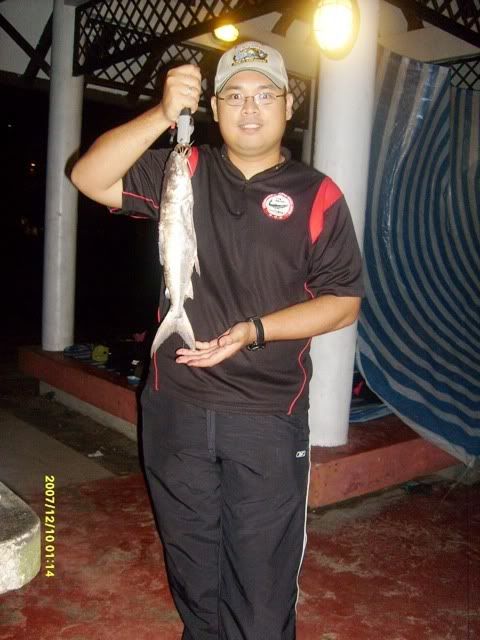 Gone Fishing...
1:16 AM