Wednesday, December 12, 2007
Team: Singapore Surf Anglerz
Cast: Saleh & Yan
Date: 11 Dec 2007
Tide: Unknown
Spot: Changi CP6
Target: Marine Catfish (Duri)
While Azzahar was fishing at Bedok Jetty, two of our members, Saleh & Yan were fishing at Changi CP6 to target Duri.
As usual, Duri has returned to our spot and this time Saleh & Yan was fishing for a short time of two hours.
The two hours spent of fishing yields them a total catch of five duri of good sizes.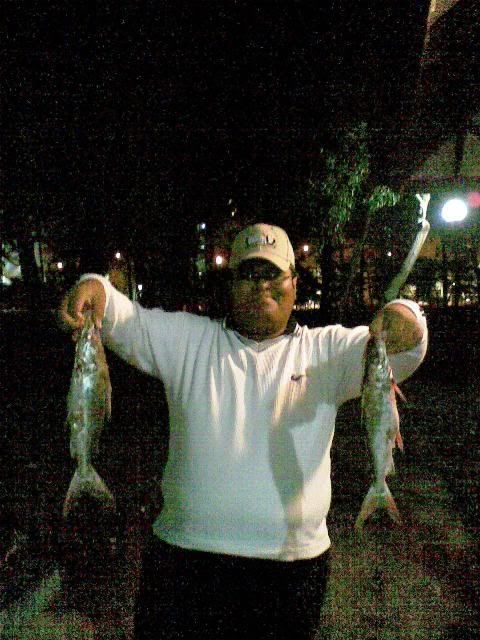 Gone Fishing...
3:12 PM