Wednesday, December 12, 2007
Team: Singapore Surf Anglerz
Cast: Azzahar & Fidzah
Date: 11 Dec 2007
Tide: Unknown
Spot: Bedok Jetty
Target: Garfish
Azzahar younger sibling, Asri, would like to learn fishing so decided to bring him to Bedok Jetty to teach him some fishing while I was still waiting to land in my first Garfish.
Setup rods and off we start fishing. Garfish was around but medium in size while Fidzah aims tambans with her tamban rod setup but it was hard to get due to ongoing low tide.
Since using a whole fish as bait can't get me a garfish on my noodle rod, soon i change tactics and revert to use smaller hook & floater with cut tamban meat as bait. Soon it was Garfish frenzy for me.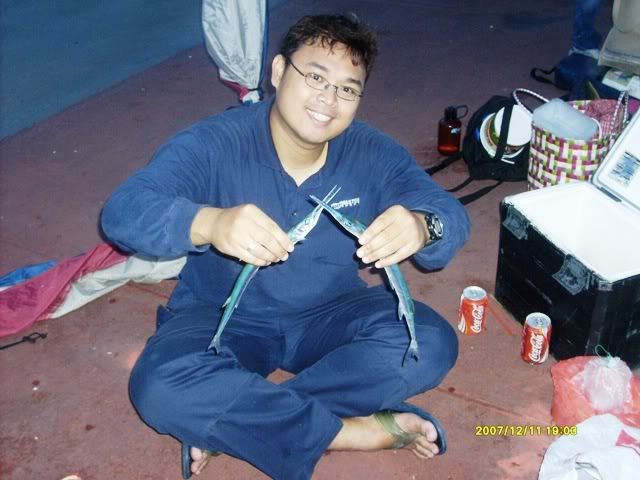 Gone Fishing...
2:53 PM