Monday, February 25, 2008
Team: S.S.A.T.M.C
Cast: Azzahar & Fidzah, Shedinja, Fiore, Memphisbelle & family, Sulaiman, Is, Mike & wife & Samsi.
Date: 24 February 2008
Tide: 3.0m
Spot: Eastern Singapore
Target: Small Game & Big Game
Hi all, you must been thinking far when u read the team has become S.S.A.T.M.C right?
Actually Singapore Surf Anglerz has combined with The Memphisbelle Crews in regards to defend our Singapore Champions title in the WCSSA 2008 as most of the Singapore Surf Anglerz members are due to enlist into the National Service pretty soon.
Most of the 2007 batch will be enlisted starting with Yan on 11 March 2008 followed by Sazali in April and the list goes on.
As myself the team captain for the S.S.A.T.M.C for the WCSSA 2008, have briefed the whole team members who represents the team about the rules and regulations of the tournament which we have to abide and adhere.
And now, we have started to fish. Those fishes caught up by the maximum of 2 hook as required in the tournament rules will be kept in a separate ice boxes whilst those on cast nets will be kept in different boxes so that it won't get mixed up.
We started out on Friday but it was raining and was not a good time to fish. Catches was very bad so we decided to return on Saturday evening and fish till Sunday.
Baits was abundant such as wat-wat, sarong, while live prawn, live swa chiam and tambans were netcasted by Uncle Samsi.
The spot was not bad when we were lucky to hook up Bawal Emas when it took our live prawns which took the bait near to the rocky areas. Fight was not bad for the fish of its size. I was busy recording in the weight of the catches when Uncle Samsi came to us with another 600g and 700g Bawal Emas in his cast net while looking out for baits. I was like, fwahhh, cast net also can get bawal emas but too bad cannot record as it won't be counted.
Hehe, just like as usual, Fork-tailed Catfish or should I say, Blukang, two of its were caught and release unharmed as we don't consumed it.
But the main account for the team catches was Uncle Kamsani when he landed a 14kg sandray just before we stopped fishing. Seems it was like a good starting out in the tournament together as a team.
Enjoy the pictures and videos.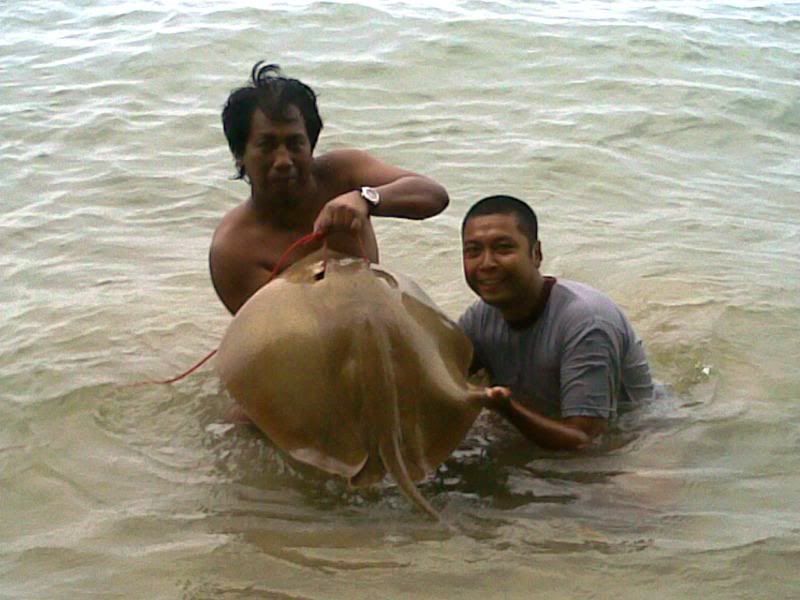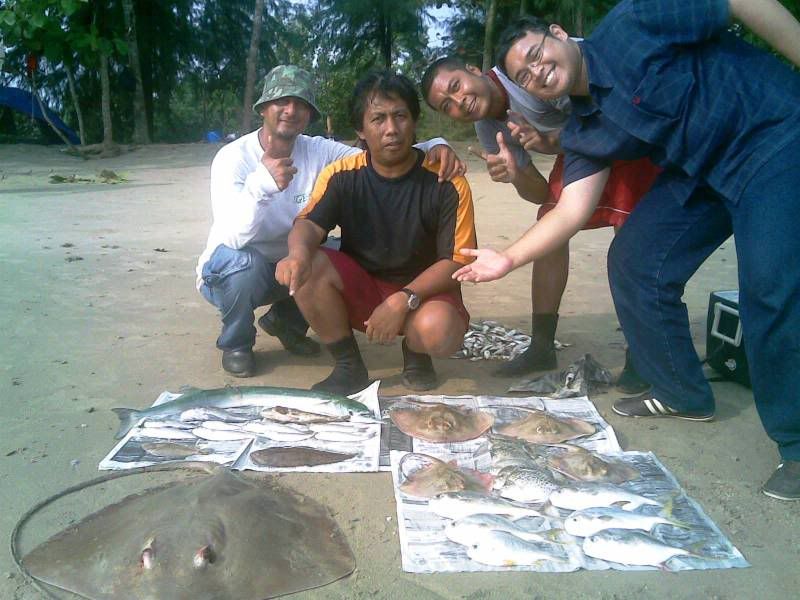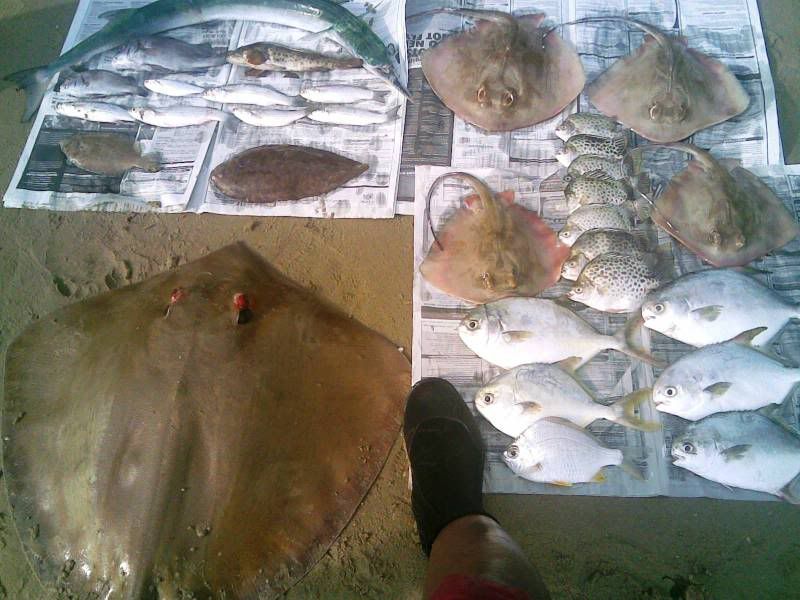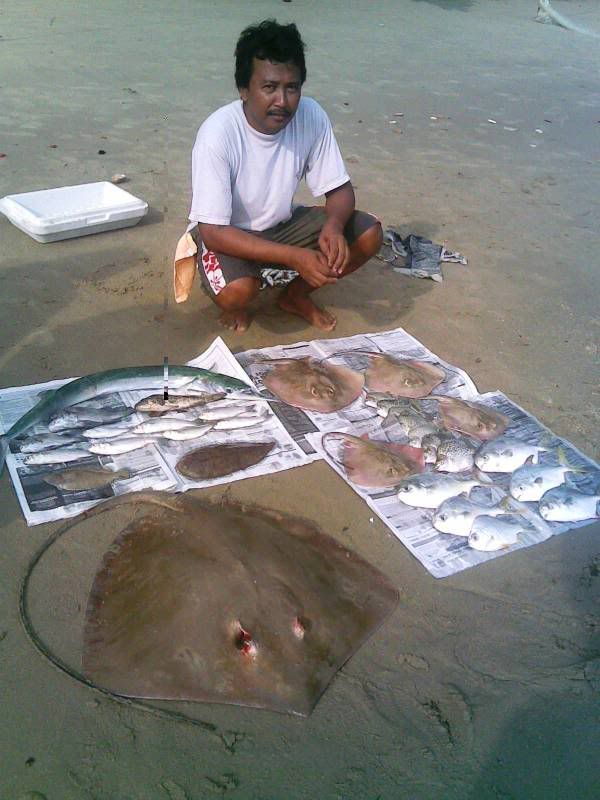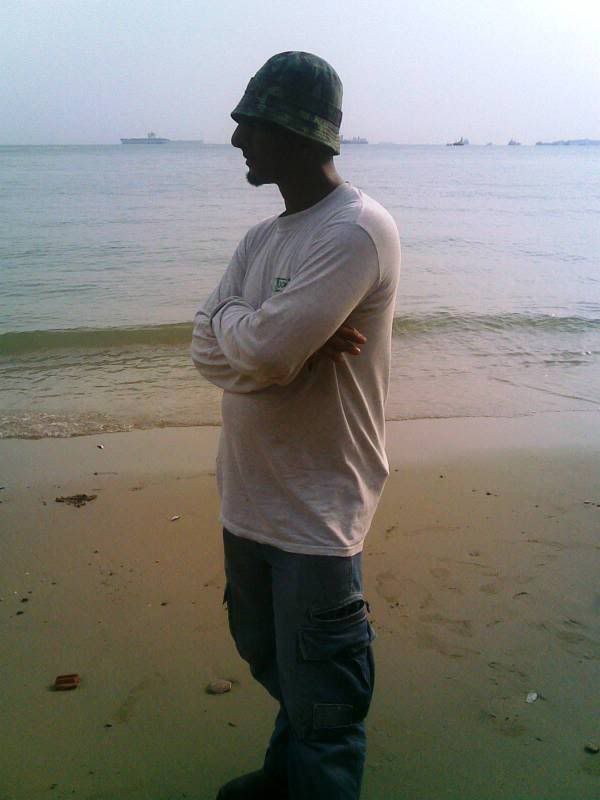 Gone Fishing...
11:35 PM