Thursday, February 07, 2008
Team: Singapore Surf Anglerz
Cast: Azzahar, Yan, Sazali, Raimi, Saleh & New Friend; Wan
Date: 06 February 2008
Tide: 2.7m
Spot: Changi CP6
Target: Duri (Marine Catfish)
Been quite some time since most of the members meet up and fish together. The rest of the guys were sending text messages to each other about fishing at CP6 to target Duri. Since Azzahar has recovered at 80% after his knee operation, he was back in action with the rest of the guys.
Rest of the guys came early except for Azzahar who came at around 8pm as he had some other plans in the afternoon. Upon reaching, Saleh was preparing himself to return home.
After Saleh returned home with his two duri belalang (Smaller sizes of Marine Catfish), fishing frenzy started and it was all Duri night which now hold the highest total haul record of Duri in a single night for Singapore Surf Anglerz. The total catch for the outing was 37 Duri (inclusive of Saleh's two Duri), 1 Mempinang, 2 Duri & 1 Mengkerong released back to the sea unharmed. During the frenzy, it was about one cast one hit rate.
Smaller sizes duri and other fishes were released as to ensure it grows bigger as part of the promised made by Singapore Surf Anglerz, Azzahar landed in the heaviest Duri for the night at 2.2kg and the only good palm sized scaled fish; Mempinang (Russell snapper) while he released a Mengkerong. Raimi, blazing out with his new multiplier reel and rod, he was on form just like the rest of the teams landing in good size duri and releasing smaller duri. Yan too did not forget his promised to release smaller size fish as to ensure it grows. Not to forget Sazali also contribute lots of his energy assisting the team members.
We would like to thank our new friend, Wan, for coming over to us and offered us some food to keep the team filled with energy to last the whole cold windy night.
Enjoy the pictures.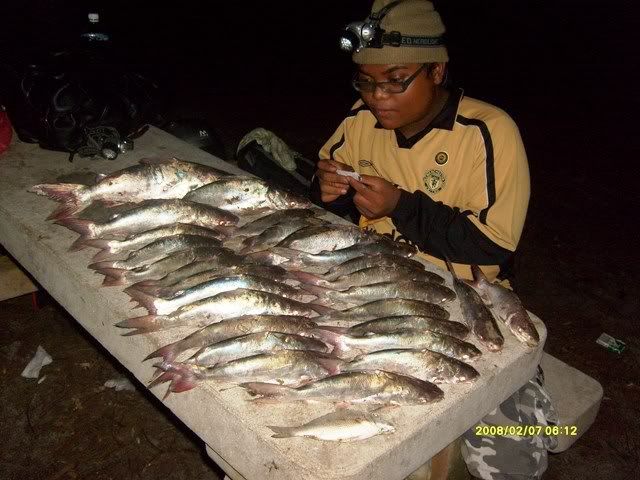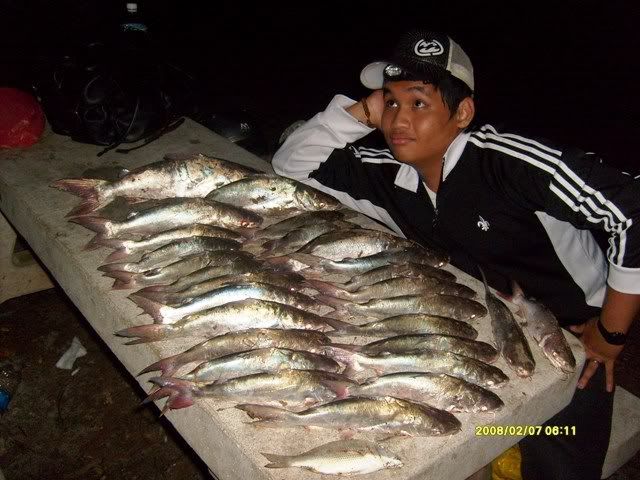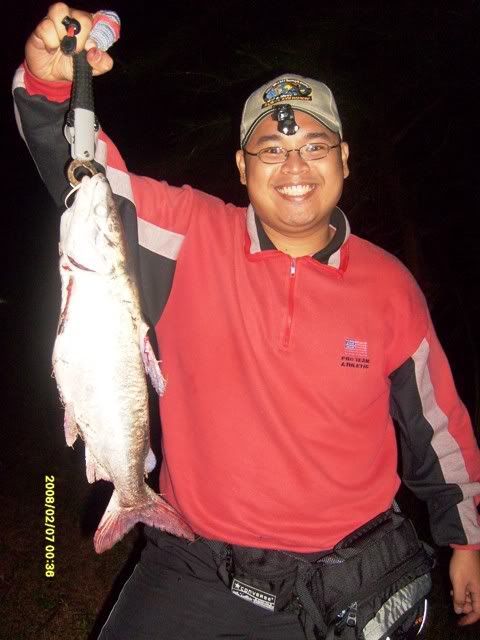 Gone Fishing...
7:24 AM