Sunday, March 30, 2008
Team: Singapore Surf Anglerz
Cast: Azzahar & Yan
Date: 03 March 2008
Tide: 0.8m
Spot: Changi CP7
Target: Big Game & Small Game
It was a boring day when Azzahar called Yan whether he's interested to go relax fishing.
A timing to meet and fetched Yan up from his house was secured and off we went to CV to buy all necessary stuff such as baits, drinks, crackers and etc. Once we got all the stuffs, we decide to go to CP7 as the sky already looked dark and the clouds are threatening to drops it heavy rain.
Once reached, we set up our stuff and started to cast out the baits. It was less than an hour later just before heavy rain suddenly drops with gushes of strong wind started out. Yan managed to land in a sizeable tuskfish.
Looking that the rain would not stop in time, we decide to pack up and return home.
Enjoy the photos.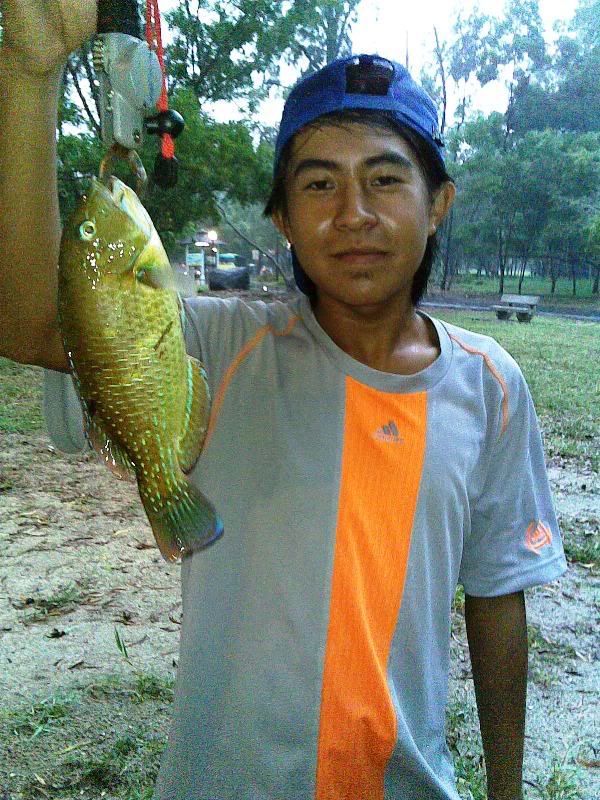 Gone Fishing...
12:27 PM