Sunday, March 02, 2008
Team: Singapore Surf Anglerz & Eastcorez Surfanglerz
Cast: Azzahar & Man Kerapu
Date: 01 March 2008
Tide: 2.3m
Spot: Changi CP6
Target: Big Game
This is a special outing on behalf of the Singapore Surf Anglerz members and its logo mascot.
It was Friday, 29 March 2008, that I got my money back from Man Kerapu and on that very evening, called one of the fishing kaki from Fishing Kaki forums who have been keeping the combo set for nearly one month as mutual promised between both of us, I bought his Penn INXS 2 Long Range 13ft 6 inches rod combo with Daiwa Sealine-X 30 SHA reel.
That night, Man Kerapu called me if I have bought the rod and asked if I'm going fishing on Saturday.
Met Man Kerapu at around 3pm and off we went to spot. Bait was really hard to get as Man Kerapu spent nearly six hours in the water searching for bait. Netcasting results was three miserable tamban malam (Night herring) and one small baby pasir² (smelt) for baits.
It was about 2330hrs when I asked Man Kerapu if he need the last bait as we were already out of baits, he gave the green light for me to use it. With one last hopes of getting baits or CR for this outing. Prayed hard and threaded the tamban malam nicely with thin 15lbs line, did one full swing and waited for actions.
While chatting with Man Kerapu and Shedinja, who came down for a while to chit chat, we didn't notice that my rod has a hook up as no any drag alarm was peeled out. We were about to check for baits when Shedinja told me my line was extremely slack.
Hmmm, I was wondering that with the tide rising up, I don't think that the line will be drifted by any floating rubbish. Took out the rod from the rod stand and fit the rod butt onto my gimbal, reeled some slack line and gave one firm strike. Felt something heavy at the end of the line with good vibrations and fight.
Once reeled in to shore, Wohhoooo, a different catch by me in my entire life on top of special catch for the Singapore Surf Anglerz team logo mascot which was the Barracuda.
My 30lbs Dupont hook line was nearly cut off by its razor sharp teeth as the hook was embedded deep in its mouth. Once pictures taking ended, weigh in the fish and found out that it weight 1kg flat as shown on my weighing scale device.
Since we are out baits, we thought of using the testing the barracuda as bait and aim for another biggies. Man Kerapu later sliced it nicely and hooked the sliced thick firm meat onto the hook and off we start again with plenty of fresh cut baits.
The end results of this outing, no biggies were landed on this outing using the fresh barracuda meat but at least we returned home happy as my new bought big game setup did managed to hooked up a nice size fish.
Enjoy the photos.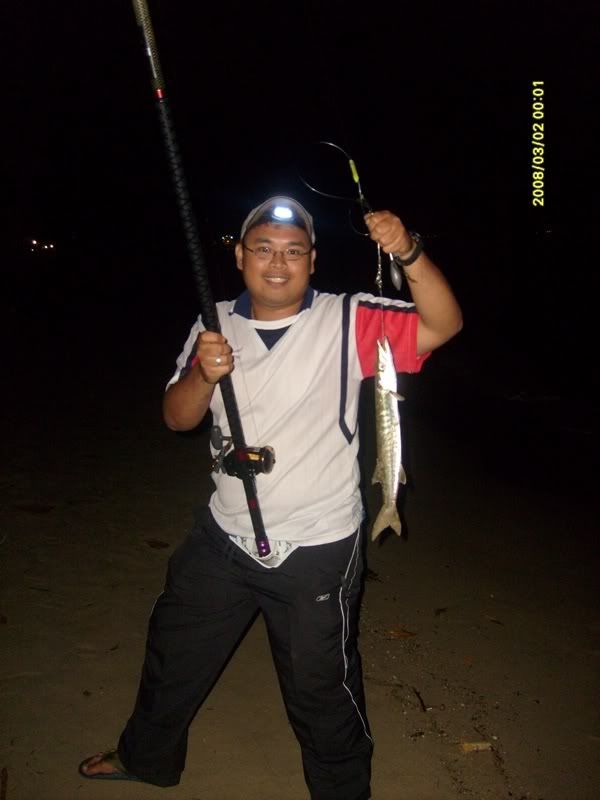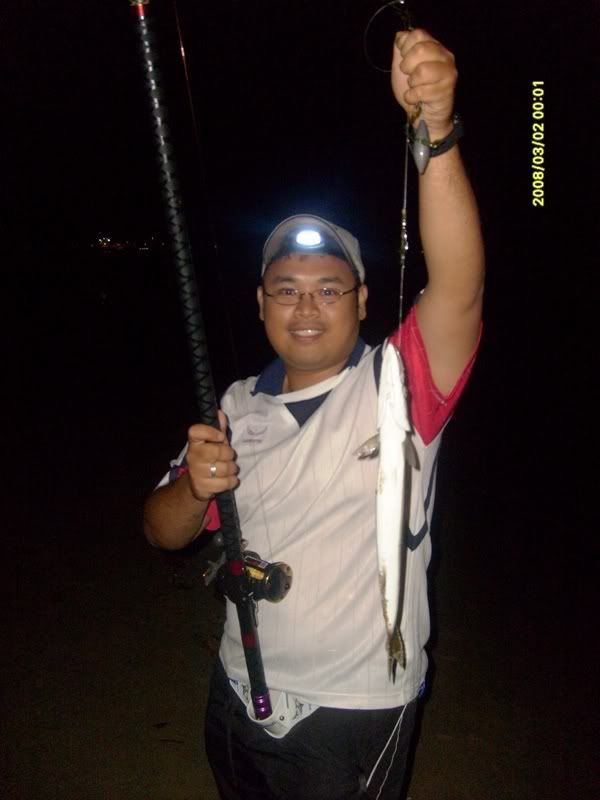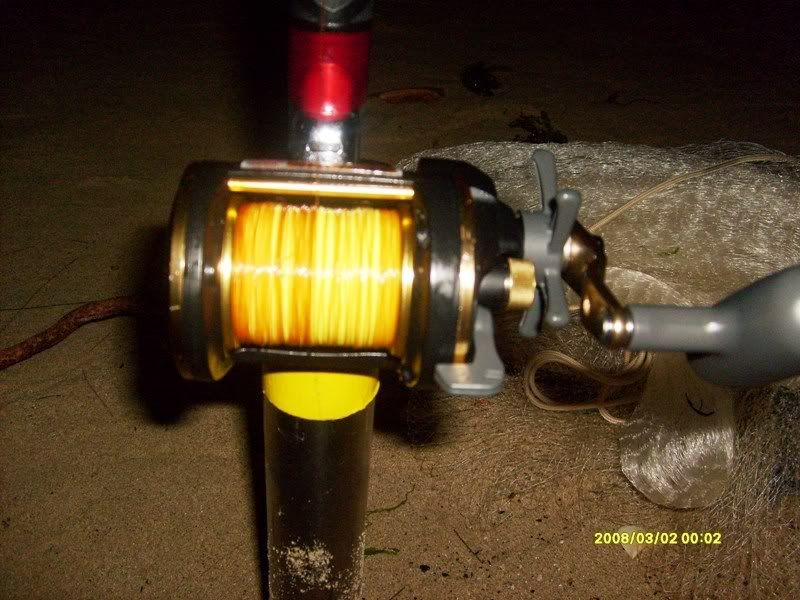 Gone Fishing...
12:15 PM