Monday, May 19, 2008
Team: Two Surf Braderz
Cast: Azzahar & Man Kerapu
Date: 18 May 2008
Tide: 2.6m
Spot: Changi Puaka Beach
Target: Small Game
Bait were sarong worms, hook size was size 4 on two-hooked UK Apollo rig (Paternoster rig) - Made in Tampines Ave 4. A surprised CR this time!!! Let's start out the from the main story.
Man Kerapu had just returned from Brunei from his two weeks reservist recall. Two weeks in the jungle without fishing was his main sickness since then.
Man called the night before to planned out to fish in Pulau Ubin but due to a last minutes from both sides, we decide to fish at Changi Puaka Beach as we have not visited it for quite some time. Met Man at the foot of my block at around 5pm and off we go to Changi Village to get our supplies and our early dinner.
Once reached spot, setup and cast our baits. The catches were good when we were starting out but we stopped fishing for the night after 1am. It was only at around 0640hrs that I waked up and continued fishing.
At around 0915hrs, when the heat from the morning sun was at an unbearable heat and humidity causes us to take cover at a nearby hut. While chatting up with Man, he saw that my reel drag alarm had gone off and the rod was bending at an angle.
Since my knee operation area still have the painful effect since had my operation in January, Man ran to grab my rod first as the line was peeling out fast. We were thinking what kind of fish had took my bait and judging the way the fish fight was just as same as a stingray as it keep playing on the sea bed, but later, when the fish moved up and played at the mid level, we change our thoughts that it could be a good size scaled fish as the bait was sarong worms on two-hooked apollo rig.
To our surprised, the fish that took my bait was a Queenfish, I was shocked to see that Queenfish took sarong worms? I thought, they normally goes after prawns and bait-fish? It was a shocking first ever experience for both of us that Queenfish do take worms when they are hungry.
Once landed the Queenfish, it weighs 3kg on my fishing weighing scale.
Enjoy the photos below.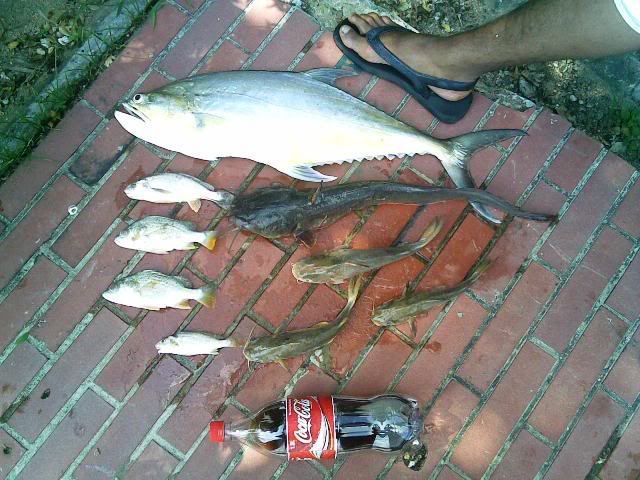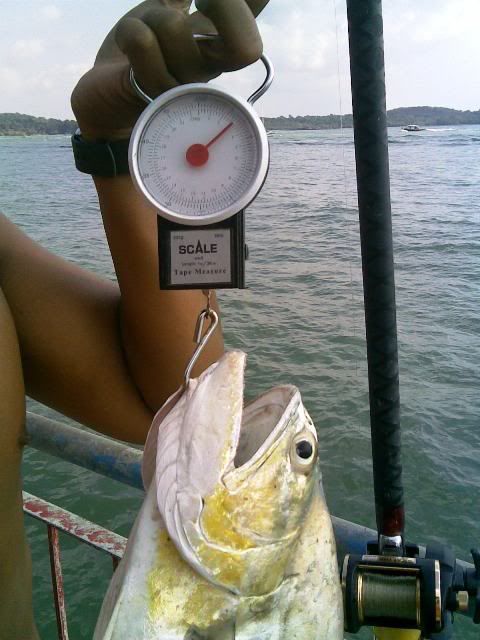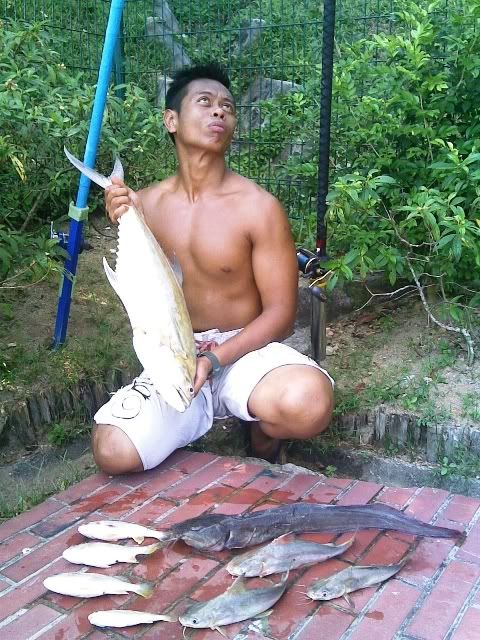 Gone Fishing...
2:36 PM