Monday, July 21, 2008
Team: Singapore Surf Anglerz & Eastcorez Surfanglerz
Cast: Azzahar Man Kerapu & Obek
Date: 19 July 2008
Tide: 2.7m
Spot: Pulau Ubin
Target: Big Game
Tonight mission belongs to Man Kerapu.
The story goes like this, the planning to go for a big game mission between Man and myself started a week ahead before the said outing. Many possible locations were planned out but Obek called at the very last minutes that he would like to go to big game spot in Pulau Ubin rather than Changi beaches changes everything.
Met Man at the foot of my block, and we hailed a Cab and fetch Obek at his place and off we go to Changi Village to buy necessary stuff.
It started to rain but it didn't damper our mood as we are going all out tonight looking for biggies.
Once we reach to the spot, it started to rain cats and dogs, hence we quickly set up a shelter for the three of us to survive throughout the night.
Tide was receeding down when we started to cast our first bait. Once low tide, Man Kerapu casted his worm bait with his surfcast rod and landed in 1.5kg Tudung Periuk. Later, Man & Obek went netcasting in search of baitfish.
Obek's netcast landed in 14 pieces of Kitang of good sizes followed by Man netcast landed in 15 pieces of Kitang of the same size and a plate size Queenfish.
By then, one hour after reaching the spot, 29 Kitang, 1 Tudung Periuk, 1 Queenfish & 1 Mempinang.
We were busy chatting till we were shocked by the screaming reel which belong to Man. The 8.5kg female leopard ray was subdued in 10 minutes of battle by Man but the 7kg male leopard ray took Man Kerapu nearly half an hour to subdued it. All hail "Man Pari Lalat" for hitting 2 in a row in a space of few hours apart. Hehehe.
By then just before midnight, after cutting up and clean the rays, our cooler box was filled to the brim so we decided to call it a day and sleep for the rest of the night while awaiting for first light to return home.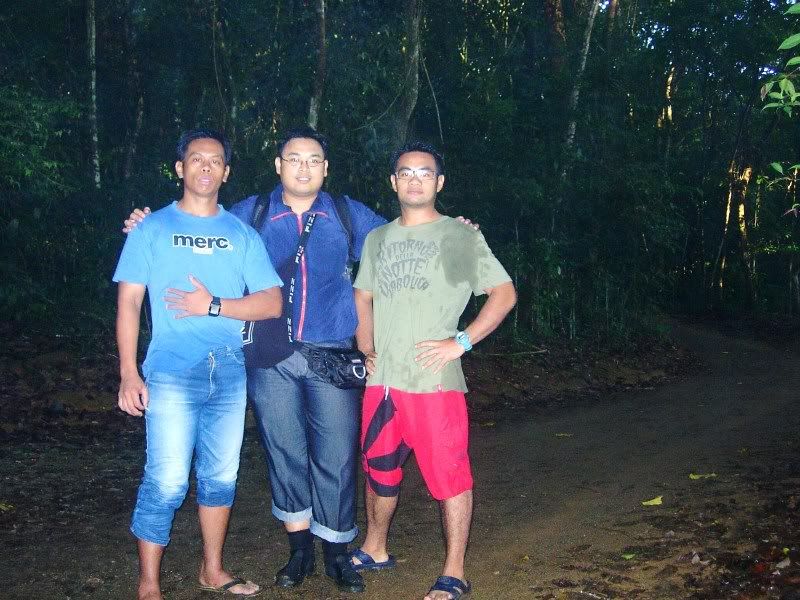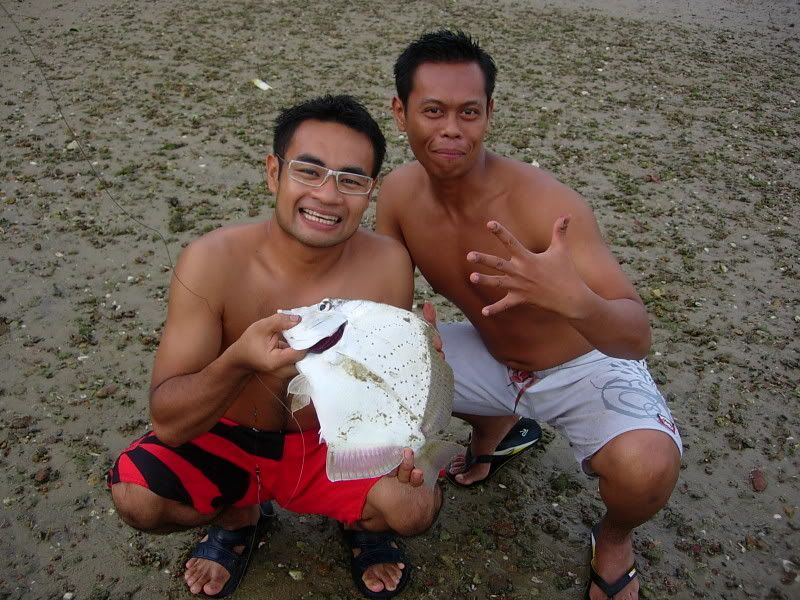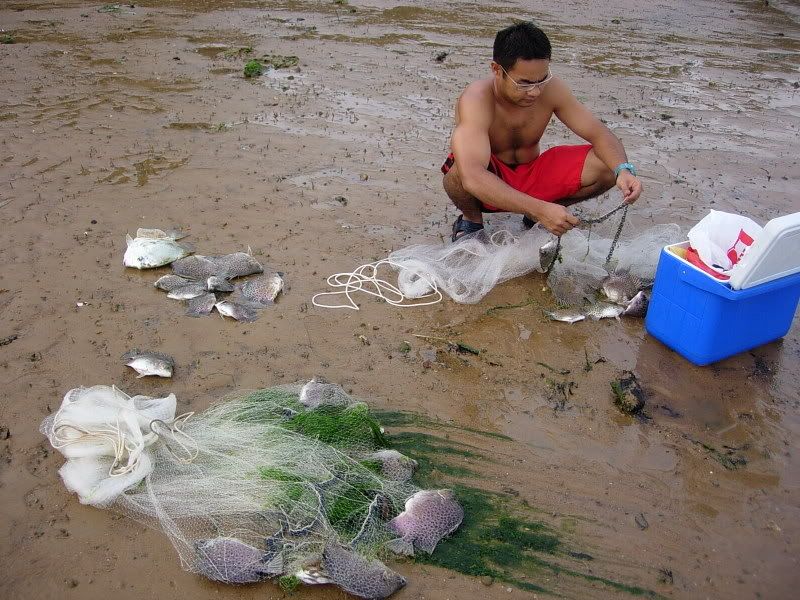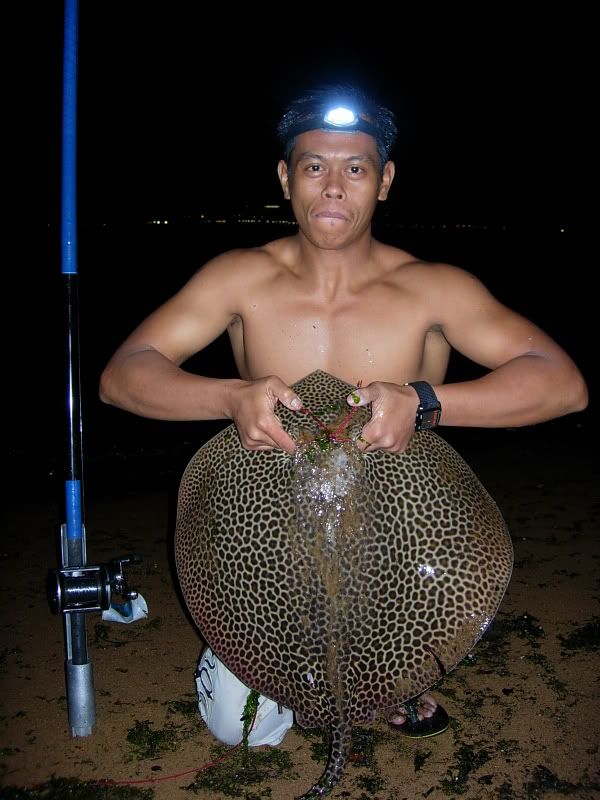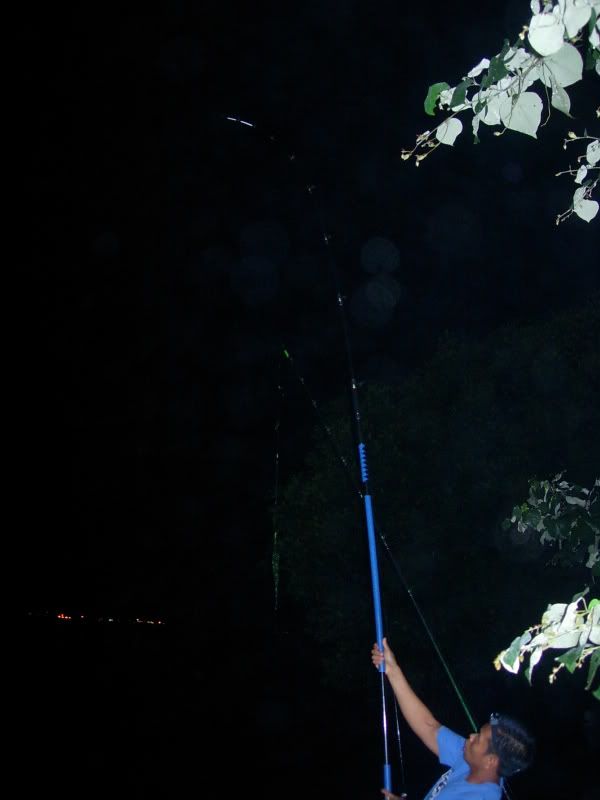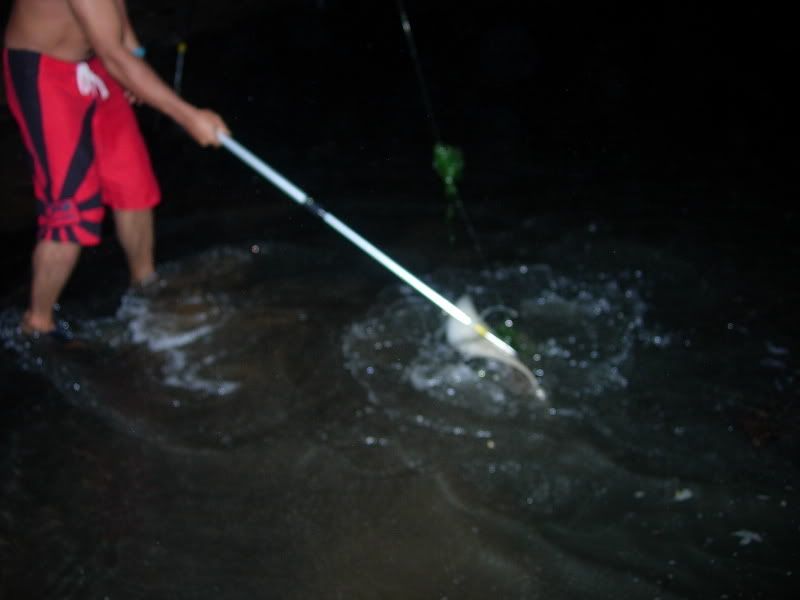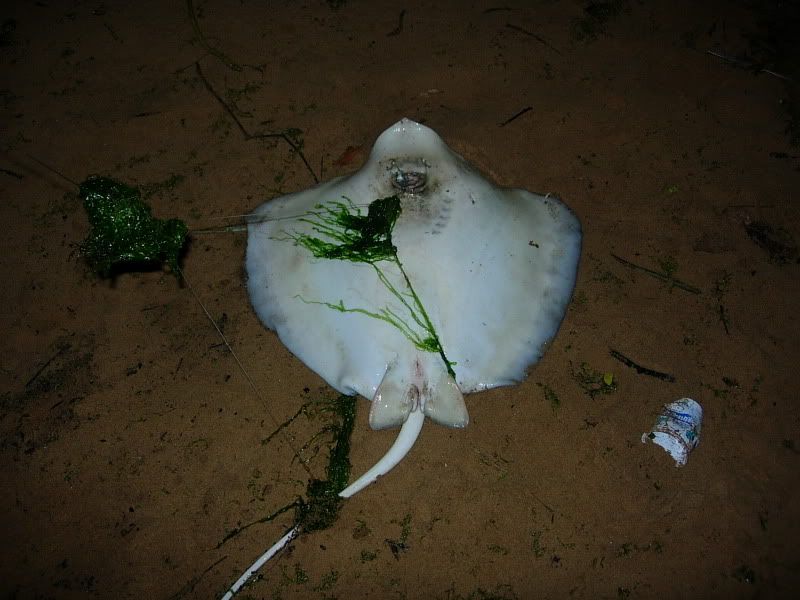 Gone Fishing...
9:58 AM