Friday, October 02, 2009
Team: Singapore Surf Anglerz, AKAF & Eastcorez Surfanglerz
Cast: Azzahar, Sazali, Ahmad &Man Kerapu
Date: 27 September 2009
Tide: 2.3m
Spot: Dangdut Avenue
Target: Big Game & Small Game
A last minute silent recall fishing outing on early Sunday morning at a spot in which he would like to try out.
Azzahar was happily sleeping when Man Kerapu called in to come to his house to get the fresh squid and fresh fish baits like tambans, pasir-pasir & kapas-kapas.
Upon hearing that Man Kerapu is going to try out at a spot which he and Azzahar has been planning for a while, Azzahar requested for fifteen minutes for him to bath and get ready.
Brought along the fresh baits, we proceeded to Changi Village to get all necessary stocks like foods, drinks, worms and et cetera.
Once we have got all the necessary items, we proceeded directly to spot.Sangkut (Snag) Haven, we should describe this time as Azzahar lost seven rigs, sinkers, leaders and nearly quarter part of his newly spool main line consecutively within a space of four hours.
Enjoy the pictures below.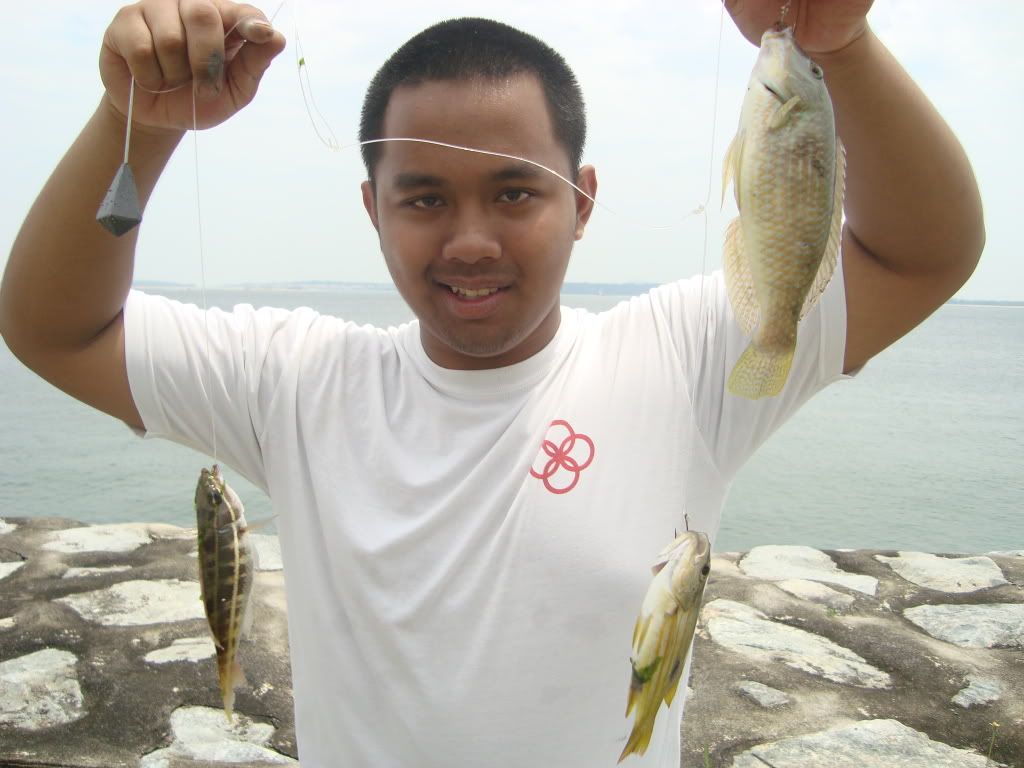 Gone Fishing...
6:27 PM